Join us at Yoga North for a Deep Relaxation Workshop on Wednesday evening, April 7th.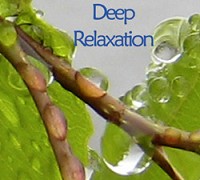 Rest your body, rest your mind & renew your spirit with Deep Relaxation. Relieve stress, build awareness & bolster your health with Deep Relaxation. In this workshop we will practice Breathwork, Relaxation Techniques, Guided Meditation & Imagery. Settle into the Quietude of Deep Relaxation.
Benefits of Deep Relaxation include: boosting the immune system, lowering blood pressure, and relieving fatigue, anxiety and insomnia without medication. Deep Relaxation contributes to an overall feeling of well-being. Shake off the last of winter and refresh yourself for spring with this mini-retreat.
Teacher: Sara Duke
Date: Wednesday 4/7/2010
Time: 6:30-8:30 pm
Cost: $25 in advance ($30 at the door)
Advance Registration Encouraged. To register or for more details visit
Yoga North
or call the office at 218-722-YOGA.
Looking forward to seeing you there. Namaste.