Join me for the 30 Day Deep Relaxation Challenge starting November 1st.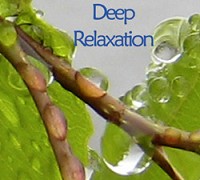 THIS CLASS IS CURRENTLY FULL. PLEASE STAY TUNED FOR THE NEXT TIME THE CLASS IS OFFERED.
Rest your body, quiet your mind & renew your spirit with Deep Relaxation.
In the state of deep relaxation, tension is released from the body on a physical level, and the mind completely switches off. The relaxation response brings your system into balance. When practiced regularly, you will reduce your everyday stress levels and boost your feelings of wellbeing. You will also build deeper awareness and bolster your health with deep relaxation.
Class will consist of a variety of relaxation techniques including guided meditation & imagery, breathwork, and restorative postures. Join this unique 30 Day "Challenge" to bring ease to your body, mind and spirit. Meets Mondays 6:45-8:00 pm, Nov 1-30.
Teacher: Sara Duke
Date: Mondays, November 1-30, 2010
Time: 6:45-8:00 pm
Cost: $75 (includes Relaxation CD and course materials).
Advance Registration Required. To register or for more details visit
Yoga North
or call the office at 218-722-YOGA.
Check back here for homework extras (audio guides, images, and instruction) as the Challenge progresses. Looking forward to seeing you there. Namaste.